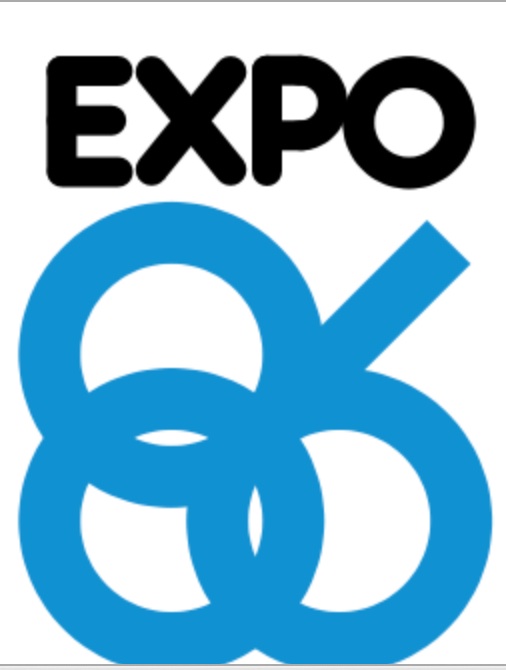 1300
​In the 13th century, Marco Polo a Venetian, is said to have brought the idea for "ices" from China to Italy
1934
​The Gelato Fresco tradition of excellence was born at Gelateria Umberto, Milano, Italy.
1985
​Gelato Fresco was born to Canada in 1985 continuing the tradition of Gelato Umberto, Milano, Italy. Recipes were adapted for North American taste - less sweet -and production for the food service sector began late that same year.
1985
​The birth of the Raspberry Chocolate Tartufo
Summer of 1985 during Raspberry season in Toronto Hart Melvin paid homage to Raspberry chocolate truffle ice cream from Robin Rose in Venice California by enrobing a sorbet made with just fresh ontario raspberry and cane sugar in a shell of low fat dark dutch chocolate gelato creating the original and often imitated RCT. It remains our best selling tartufo to this day. ​
​
​
1986
​Gelato Fresco entered the packaged goods market with the Loblaws chain of supermarkets in Toronto
1986
​Gelato Fresco supplied the Ontario and Swiss pavilions at Expo'86 in Vancouver. For the latter, a Toblerone Tartufo was developed using broken bars sent directly from the factory in Switzerland
1993
​Gelato Fresco outgrew its old facilities and moved to new premises.
1997
​Gelato Fresco entered the Boston food service sector via Antony's Peir 4 - one of America's premier restaurants. Recently Gelato Fresco concluded an agreement to produce a private label line of Kosher sorbets for a Orthodox Jewish distributor in Brooklyn.
1998
​By working closely with Peter George and Neil Jones at the C.N. Tower, over 17 tonnes of Gelato Fresco was elevated atop the world's tallest freestanding structure.
1999
​Sales literarily took off after a collaboration between Air Canada, Lindt and Sprungli Canada, Cara and Gelato Fresco resulted in the creation of Lindt milk chocolate ice cream cups - served exclusively to over 200,000 Air Canada passengers during that same summer. An additional 200,000 fresh strawberry sorbet portions helped to take Gelato Fresco pleasures to new heights.
2000
​Julia Child with Hart Melvin.
​Hart Melvin creates special desserts for Julia Child
2000
​The success of our mutual cooperation was repeated in 2000 with the introduction of the "push cone" portion pack on Air Canada and in select terminal lounges, plus sorbet portion "push cone" on Canadian Airlines proving once again that for Gelato Fresco - the sky's the limit!
2003
​In the summer of 2003, Air Canada asked us to produce a cassata log for Business / First. Each one, hand made and containing 12 pre-sliced portions, was served to over 36,000 passengers. It was such a success that it was repeated the next summer!
2006
​Responding to customer demand, we started to develop an ice cream filled crepe in 2005. Using available frozen crepes we were not satisfied with the result. In January 2006, in Rimini Italy, a machine to produce our own fresh, paper thin, crepes gave us what we were looking for. The product was launched in November 2006, and has become a foodservice hit.
2009
​HACCP: THE GOLD STANDARD IN FOOD SAFETY
​After years of training and systems development we passed our initial HACCP test with a high score, achieving the gold standard in HACCP certification.
​
"HACCPCanada Certification of Non-Registered Manufacturers requires Prerequisite Programs, Good Manufacturing/Handling Practices (GMHPs), HACCP-based Food Safety Plan, consisting of traceability and recall programs, shipping and receiving procedures, chemical and allergen control programs, sanitation and pest control programs and others as required by industry standards."
​
​
2004
​While reinventing their catering model, Air Canada requested an ice cream cup for all international economy desserts originating in Canada. The challenge for us was to meet their economics without compromising our brand reputation. As a result of aggressive product development in an area new to Gelato Fresco, our Vanilla Mousse cup was born, and served to millions of passengers in the next few years. A MANGO MOUSSE sorbet was added for the Tel Aviv flight in 2005.
2009
​The creation of Halos:
While visiting SIGEP the annual gelato/pastry show in Rimini Hart Melvin saw a new baking mould made from silicone. It was also capable of freezing. Having brought one home he tested it and found that he could now produce elegant portioned and individually wrapped frozen desserts economically. The Halos are now available in four of our most popular flavours. Raspberry sorbet. Alfonso Mango Sorbet, Tahitian Vanilla and Devil's Chocolate Gelato
2013
OHI Gold award: ​
On Thursday April 18th, Hart Melvin and Gelato Fresco were proud to be among a special group of industry recognized Gold award recipients, to humbly accept supplier of the year from Ontario Hostelry Institute. ​